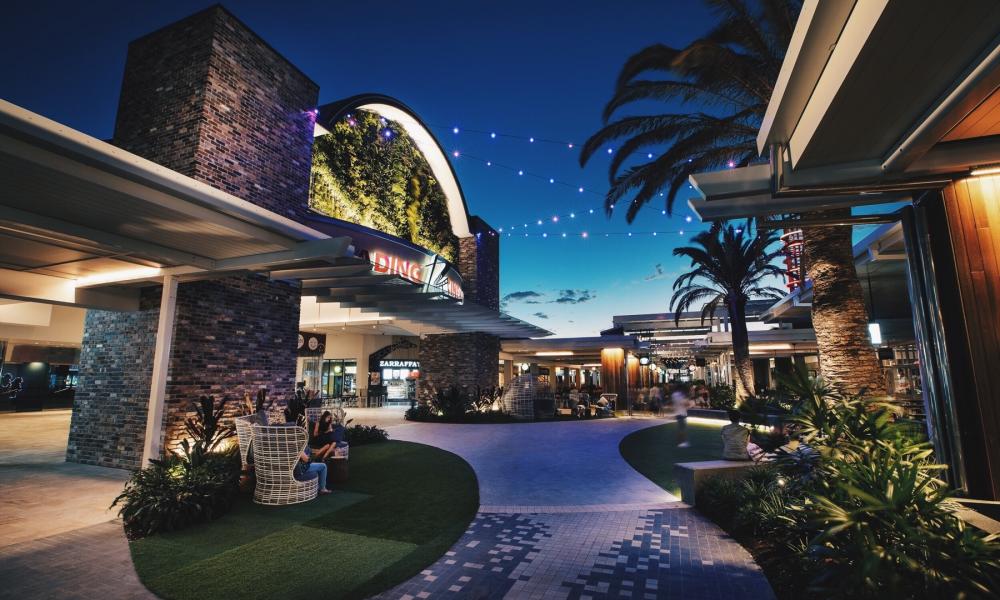 One of Australia's largest shopping centres now has a fully renovated police beat.
Harbour Town is one of the Gold Coast's busiest shopping centres with more than 10 million visitors a year and 240 stores.
A permanent police presence is a welcome addition to this bustling outlet mall.
"Having a police presence will make a huge difference in deterring crime," local MP Sam O'Connor told 7 News Gold Coast late last year. "Storeowners and shoppers don't just want to see police drive by with sirens on. They want to be able to talk to them. It's about community engagement and that's what police beats are all about."
During March, Sensus Building Group completely transformed an existing space into Harbour Town's new police beat featuring a:
Front reception area
Police interview room
Storeroom for confiscated items
Sitting area out the back
"By working closely with our government client and centre management we were pleased to deliver a high-quality product within a short time frame," says Sensus MD, Zane Taylor. "It's great to know that this facility is helping our police officers keep Queenslanders safe."
Essential Services Building Experts
At Sensus we're proud to partner with local, state and federal governments to continue making Queensland a great place to live. We are an experienced essential services builder with substantial experience renovating ambulance stations and police works. As a specialist government builder, we have also delivered a range works for: schools and universities; libraries; housing commissions; prisons; childcare centres; and civil works.
To discuss how Sensus can help you please contact us on 07 3205 8000 or office@sensus.com.au
Interested in what else has been happening at Sensus Building Group? View our latest news stories here.