Friday, 17 September 2021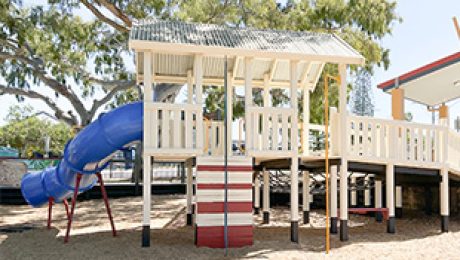 It's spring school holidays here in Queensland and what better way to enjoy the fresh air than at upgraded playgrounds and BBQ shelters at Moreton Bay's beautiful Redcliffe peninsula.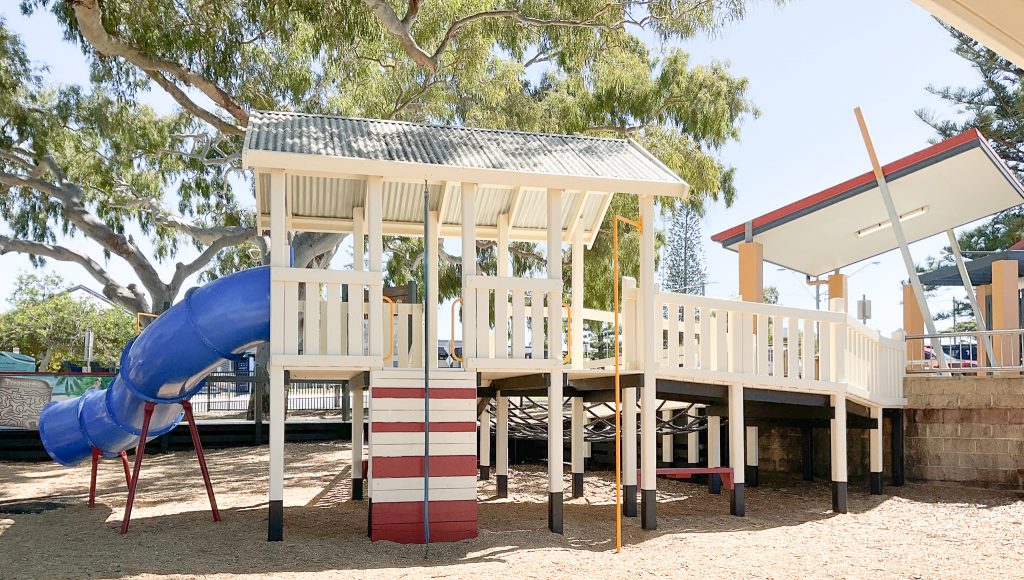 "We take great pride in beautifying facilities across our local communities," says Sensus CEO, Sean Kenny. "Our in-house tradespeople are currently working on refurbishing two parks and five BBQ shelters along the bayside."
As council and education building experts, Sensus are uniquely positioned as a builder of choice for playground and outdoor structure renovations. The team are pleased to be upgrading council facilities at Rotary Park and Charlish Park.
Renovation Highlights
Parks
Replacing rotted timber
New paint throughout the play equipment
Rust treatment
Upgrading seating around the park area
Retaining wall upgrades
BBQ Shelters
Replacing downpipes and installing matching hardwood on three sides to protect new downpipe
Sanding hardwood table and bench seats
Pressure washing
Queensland's Boutique Builder
Sensus Building Group is privileged to partner with local councils to enhance communities across Queensland. Our in-house team of experienced tradespeople have unsurpassed knowledge in council and education works. We are known for delivering complex projects to the highest standards on time and on budget. Contact Sensus today to discuss your next project on 07 3205 8000 or office@sensus.com.au
Works recently wrapped on extensive maintenance renovations to more than nine council tennis courts, cricket facilities and netball upgrades.
At Sensus we are privileged to partner with government agencies to deliver small, medium and large-scale council works across South East Queensland.
Many of these jobs include maintaining sporting centres so they are ready for the community to enjoy. The team recently tackled sporting courts that were in need of transformation.
"Our in-house team of maintenance experts did an incredible job removing overgrown weeds, replacing fencing and welding poles to restore these important community hubs," says Client Relations Manager, Deirdre Wakefield.
Maintenance highlights included:
Replace gates with new mesh
Repairing holes in fencing
Welding poles to safety standards
Cleaning courts
Reattaching netball court railing
Removing trees from netting
Weed removal and prevention
By maintaining these facilities we're doing our part to keep Queensland a great place to live.
"When restrictions are lifted we can't wait for families to bring their rackets, bats and netballs to enjoy the upgraded sporting centres," says Deirdre.
Achieving Superior Results for our Clients
Sensus believes in delivering the very best for our clients by focusing on excellence and safety. Our team of in-house experts bring their deep industry knowledge and stringent safety standards to every job. Contact us today to discuss your next project P: 07 3205 8000 E: office@sensus.com.au
Interested in what else has been happening at Sensus Building Group? View our latest news stories here.