The Sensus team of aged care construction experts have been busy out west. From Chinchilla to Nanango renovations have been taking place to enhance facilities for regional aged care residents.
Upgrading Aged Care Facility Wheelchair Ramps
Spending time in the outdoors is now easier for residents at a Chinchilla aged care community. The Sensus team have transformed the centre's two wheelchair ramps allowing safe and easy access to their much-loved vegetable garden.
"Our in-house team of construction experts did everything from pouring concrete, exacting carpentry to meticulous painting," says Sensus Project Manager, James Lee. "By having a trusted team, our client could rest easy knowing that the Sensus employees on site had the necessary flu shots and background requirements."
The team completely replaced the first ramp with all new timber. While the second ramp was a new build using a combination of timber and concrete elements.
The wheelchair access ramps were also varnished with anti-slip sealant to make the space even safer for those walking down the area.
"Our client was delighted with the team's work, and we look forward to partnering with them on future projects."
Nanango Rooms and Bathrooms Transformation
Two hours east of Chinchilla, the Sensus team knocked rooms and bathrooms down to the studs as they started on renovations at an aged care centre in Nanango.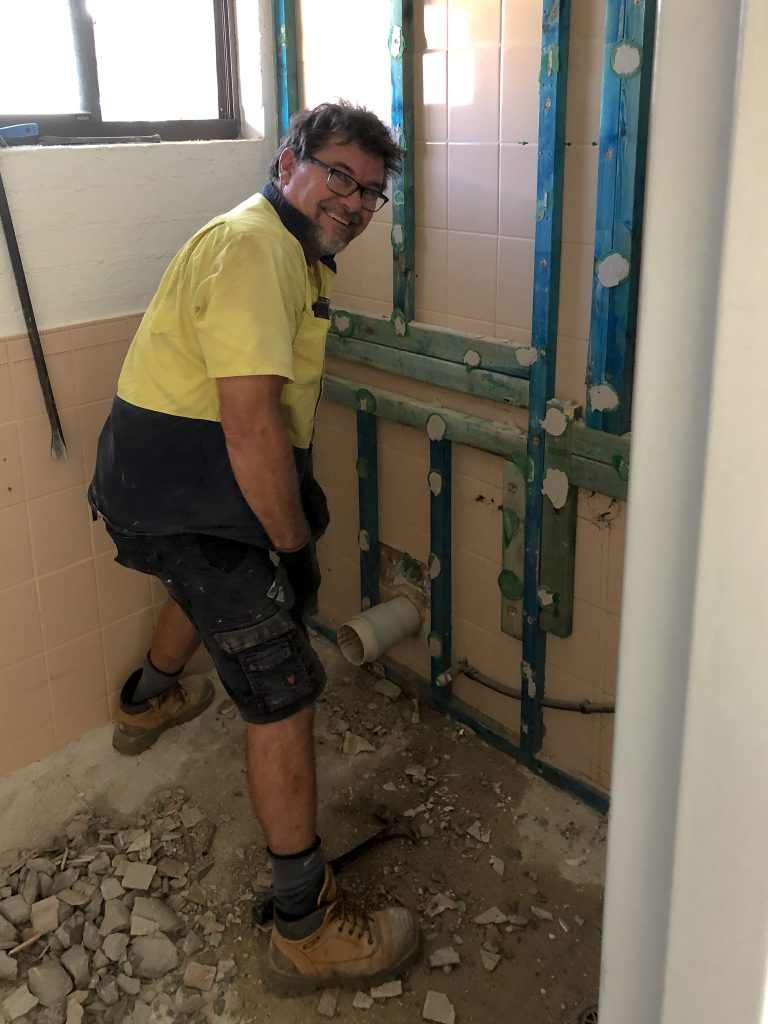 "Our in-house team completely gutted the living space and bathrooms," says Sensus Project Manager, James Lee. "I love seeing how the Sensus team listens to our client's requirements to enhance a space."
In a matter of weeks they had installed new vinyl flooring in the bedrooms, custom wardrobe inserts and zero transition flooring in the bathrooms.
"It was great working with our client to achieve their projects goals. We are now starting on renovating additional rooms and bathrooms within the facility."
Highlights
– Waterproofing
– Painting
– New toilets
– Zero transition flooring in the bathrooms
– Disability accessible grabrails
– New vinyl flooring in the bedrooms
– Custom wardrobe built ins, doors and drawers
Your Boutique Aged Care Builder
At Sensus we appreciate the unique differences between retirement living and aged care. We offer extensive industry experience delivering renovated independent living units, refurbished aged care rooms and completely transforming village common areas. Contact us today to discuss your next aged care project at 07 3205 8000 or office@sensus.com.au
Interested in what else has been happening at Sensus Building Group? View our latest news stories here.