A hot simple meal. It is something most of us look forward to at the end of day. Yet for many elderly Queenslanders cooking a hot meal is no longer an easy task to accomplish.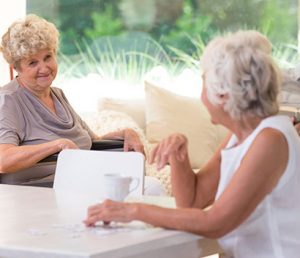 That is where Meals on Wheels come in. For decades they have been delivering nutritious meals to Queenslanders in need. Along with their delicious dishes volunteers connect and socialize with elderly residents who may be unable to leave their homes.
"At Sensus we believe in giving back to the communities in which we live and operate," says Sensus CEO, Sean Kenny. "We were happy to donate $1,500 to Meals on Wheels. This will provide meals to an elderly Queenslander for more than 20 weeks."
Our team often sees the Meals on Wheels representatives at retirement living villages where we are conducting renovations. We have seen firsthand the important work that these volunteers do.
"Creating an inclusive community has never been more important – especially in 2020," says Sean. "We believe in creating respectful environments for the elderly and Meals on Wheels is an important part of that."
You can find out more about the important work that Meals on Wheels do here.