From a termite damaged condo to a terrifically renovated retirement living unit. Step inside this $100k renovation to see how the Sensus' team of retirement living construction experts transformed a independent living unit from the inside out.
We're pleased to offer an interactive tour of the incredible transformation. Thank you to Builda Connection for providing this fantastic 3D look into the renovated unit.
Take the 3D Interactive Tour of the completed Independent Living Unit.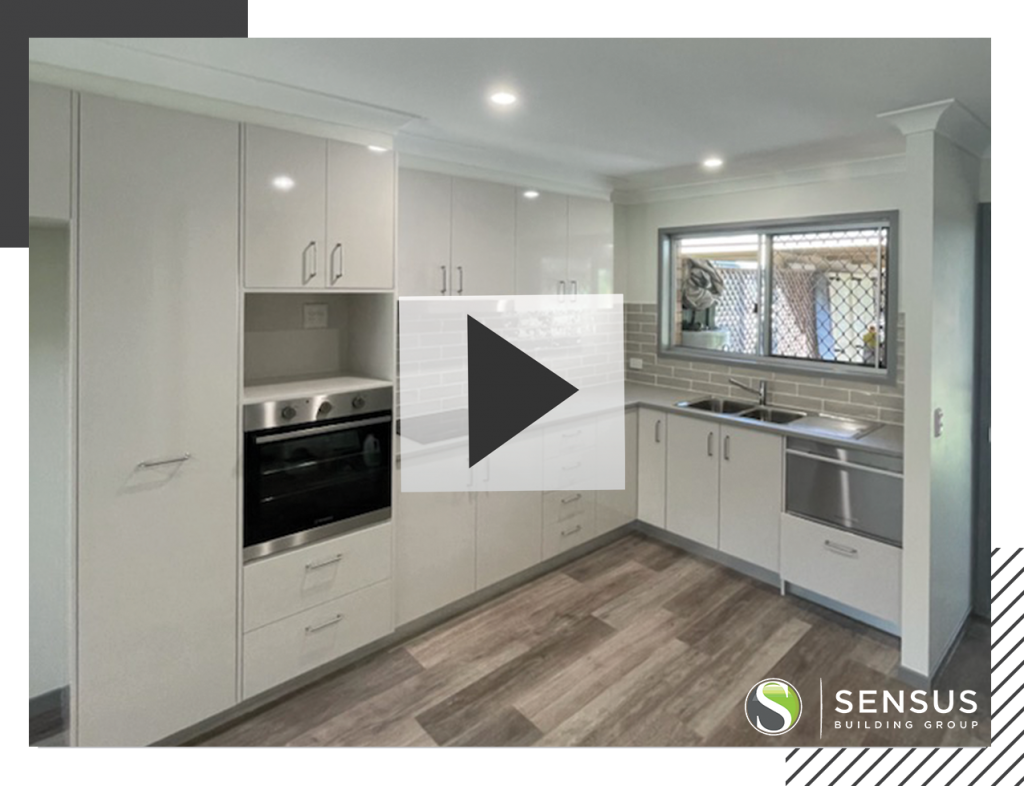 When the team originally arrived on site they immediately saw that there was widespread termite destruction to the building.
"This unit had extensive termite damage and our in-house tradespeople rebuilt everything except for the roof," says Sensus Project Manager, Brendon Horne. "To maintain the structural integrity of the building, we propped up the roof and ensured the load bearing walls were stabilized before beginning demolition." You can watch the team in action here.
After rewiring the electrical across the entire unit, adding new door jambs and window frames, the team started the process of framing and sheeting the walls.
"We maintained the original layout but everything else is brand new," says Brendon. "This includes all new LED down lights, upgraded AC, not to mention a pull-out pantry in the kitchen.
Many of the features were thoughtfully designed taking into consideration the needs of an elderly community member who will somebody soon call this unit home.
"We work with our retirement living clients to identify features like zero transition flooring in the bathroom making the space easier to navigate in a wheelchair," says Brendon. "It's the little thoughtful features that add up to make a big difference."
Queensland's Design & Construct Experts
We understand retirement living communities and are proud to deliver a high-quality product every time. All Sensus employees are required to have up-to-date police checks, Blue Cards and flu vaccinations before arriving on site.
Sensus Building Group believes in achieving superior results for our clients. We would love to work together on your next retirement living project. To discuss how Sensus can help you please contact us on office@sensus.com.au
Want to see more of Sensus Building's Group latest news? You can view the latest projects and updates here.