Bring the esky and enjoy glorious water views at one of the five recently renovated picnic shelters on the Redcliffe Peninsula.
Twisted, rotting timber –that's what the Sensus Building Group team found when they conducted their site assessments on the original bayside picnic shelters. See what we mean in the photos below.
Pictures of the Original Structures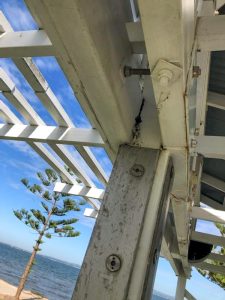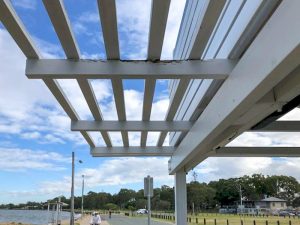 Because the buildings were so close to the water, the timber had corroded over time. It also became apparent that additional structural posts needed to be replaced so the shelters would become structurally sound.
Once new timber was installed a luxe Hampton's style coat of paint was also added to complete the coastal feel. The end result? Safe and stylish outdoor areas for the public to enjoy this winter.
Photos of the Refreshed Community Facilities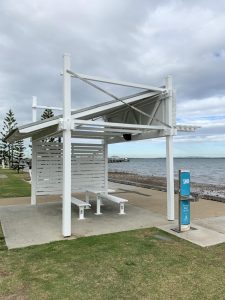 In fact, on any given day you can find the Sensus team partnering with local councils across South East Queensland to enhance local community facilities. At Sensus we believe the small repairs and restorations add up to make a big difference.
Keeping QLD a Great Place to Live
Sensus Building Group believes in achieving superior results for our clients. We have delivered a range of building works including:
Design and construct council works
Historical building restorations
Amenity block upgrades
Recreational facility building works
Removing fire damage, asbestos, mold
Painting and plastering
Working in confined spaces
Working at heights
Removing trip hazards
Custom woodworking
Welding
Queensland's Council Builder
As an experienced council panel construction company, we deliver meaningful building maintenance works in the communities we live and operate. We are known for delivering complex projects to the highest standards on time and on budget. To discuss how Sensus can help with your next council project please contact at office@sensus.com.au
Want to see more of Sensus Building's Group latest news? You can view the latest projects and updates here.